EZPPS Programmable Power Supplies

by Vaidyanath "Doc" Nanjundaiah
The EZPPS programmable Power Supplies start as low as $59.99, and include both a 3-digit and 2-digit LED display for voltage and current readouts. In addition, they also feature a maintenance timer to alert you as to the expected lifetime of the unit. Available in 30W, 60W, 90W, 120W and 240W models.
Too often maintenance engineers are concerned about the DC voltage and current draw from their Switch Mode Power Supply (SMPS) in the control panel. With a typical power supply you will need to have a volt meter and a clamp current meter to find out the load on the SMPS. EZPPS changes this forever. EZPPS keeps track of total number of hours it has been ON and provides an alarm for preventive maintenance and replacement before an unanticipated outage.
EZAutomation's EZPPS Programmable Power Supplies include a built-in display that provides, at a glance, additional information without having to connect a meter. Through the built-in displays, the NEC Class 2 models add flexibility through easy, field-programmable current-limit using the LED Displays and two buttons. The first readout is a 3-digit LED display for output voltage and the second readout is a 2-digit LED display to show output current. In addition, the EZPPS Power Supplies also have maintenance timer functions which can also display hours of use and expected lifespan based on usage. Displaying maintenance timer functions is particularly important as electrolytic capacitors in a switching power supply have a limited life depending upon current and temperature. This feature ensures timely scheduling of replacement prior to an outage occurring. A pre-failure warning alarm can go to a stack light or other device accepting the output signal.
The EZPPS Programmable Power Supplies are completely manufactured in the United States and include a DIN mount compact housing and plug-in connectors for easy maintenance and wiring. The units are rated for operating temperatures of -25 to 60C, with 95% relative humidity. The 24V DC Output has less than 100mV peak to peak ripple, with 1% load regulation; output voltage adjustable from front plate, +5% to -10%; and 85-264 V AC universal input voltage. In addition, EZPPS Programmable Power Supplies are protected against an output short or an overload with automatic recovery.
---
Featured Product

Load Current Read-out LED display
Output Voltage Read-out LED display
Compact size on DIN rail mount (240W only 1.8" wide)
Short circuit, over voltage and over temperature protection
Displays remaining life in hours with built-in maintenance alert and more!
---
EZAutomation - Serving the Automation industry for 50 years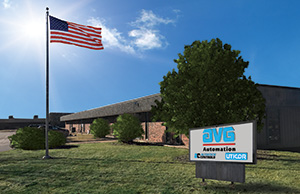 EZAutomation proudly designs, engineers and manufactures our automation products in Bettendorf, IA. EZAutomation is your true one stop shop for all your automation needs.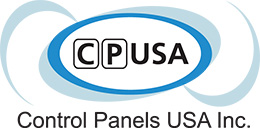 Offering best possible solutions for your projects...
Water & Wastewater
Relay Racks for Electric Utility
Oil & Gas
Food & Beverage
Semiconductor
Conveyor Applications
Machine Tool Applications
Plant Facility Support
Quarry and Rock Harvesting Installations
OEM Assemblies
Blower & DO Controls
Pump Controls
Compressor Controls
Chemical Feed Systems
Control Panels USA strives to exceed our customer's expectations while providing the highest quality products and services to our clients in the most cost efficient manner. While using effective communication to understand each client's unique needs, along with a highly experienced staff that utilizes industry leading technology, Control Panels USA is able to offer clients the best possible solution for their projects.
Contact Brian Wetherholt
(512) 589-1129
bwetherholt@controlpanelsusa.net
www.controlpanelsusa.net
---

Screw Termination vs Spring Style Termination
When the spring terminals first came out there was a lack of confidence in their reliability. But after experiencing many hours in the field and in automation equipment I have found they are better for vibration than the screw style that can vibrate loose. Spring style termination is now the preferred standard!

---

Fully loaded HMI, No Add On Costs at Knockout Prices
EZRack PLC: Cooked, Shocked and Still Ticking
NOT your run of the mill power supply.
---
Connect with Us:



Contact Info:
Phone: 877-774-3279
4140 Utica Ridge Rd.
Bettendorf, IA 52722
Email: Support | Sales