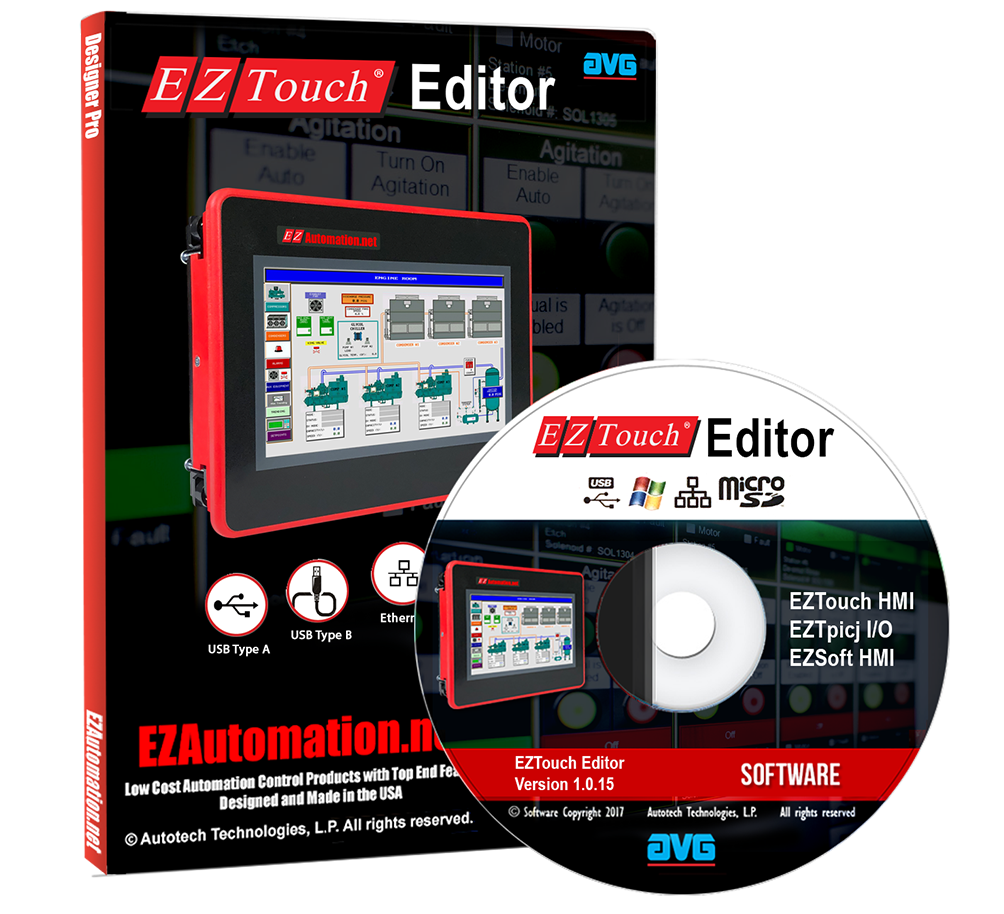 All New EZTouch Editor
Version 2.0 | EZTouch, EZTouch I/O and EZSoft HMI Products
---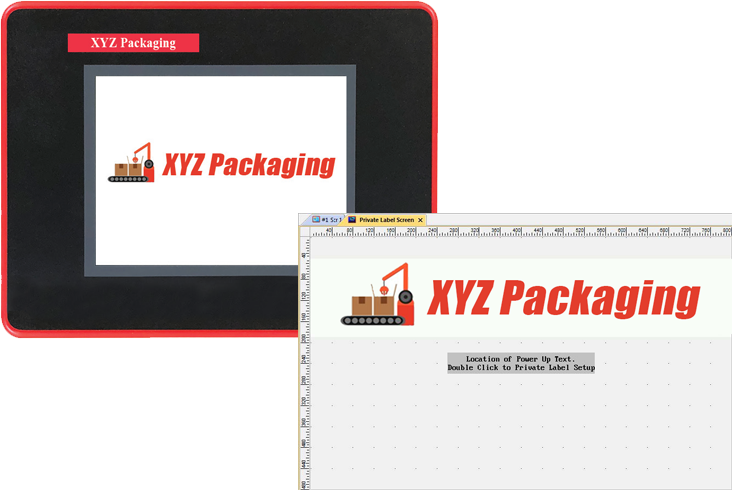 Software level private labeling
The EZ12 panels support Private Label Images that are displayed upon panel startup. The startup process is the time when the EZTouch Panel displays the Panel Part Number, Panel IP, and Panel MAC address.
The Private Label Image can be positioned anywhere you like. Also the Power Up Message Text can be moved to certain locations: Center, Upper Left, Upper Right, Lower Left, and Lower Right.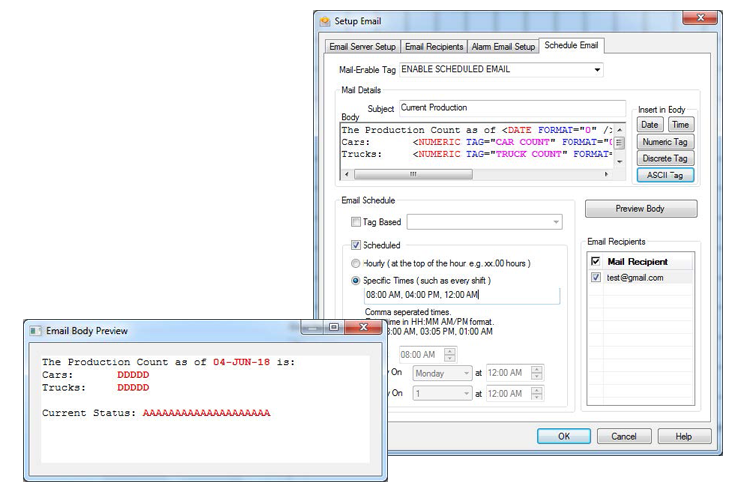 Emails now support TLS and SSL:
The EZTouch Editor 2.0 now has support for sending emails that can be used with any Email Server (Gmail, Yahoo, etc.). The email setup is very fast and easy and allows for the EZ12 panel to send emails if there is an alarm or even on a scheduled basis (such as product count at shift change).
Email Server Setup
Email Recipients
Alarm Email Setup
Schedule Email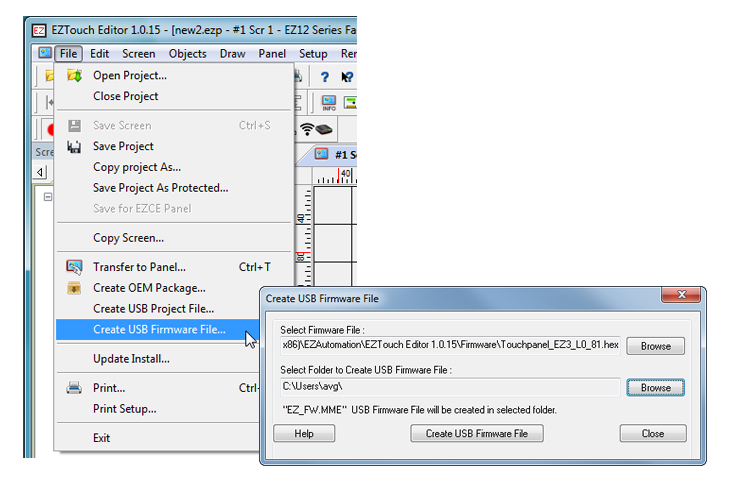 Firmware upgrade using a USB flash drive.
Maintenance engineers don't have to waste their time looking for the right programming cable. Just plug in a USB flash drive with the firmware on it and watch how quickly the panel updates itself without any user intervention!