EZAutomation Price Lists Sensible Prices
Innovative Low Cost Automation Products
Made in America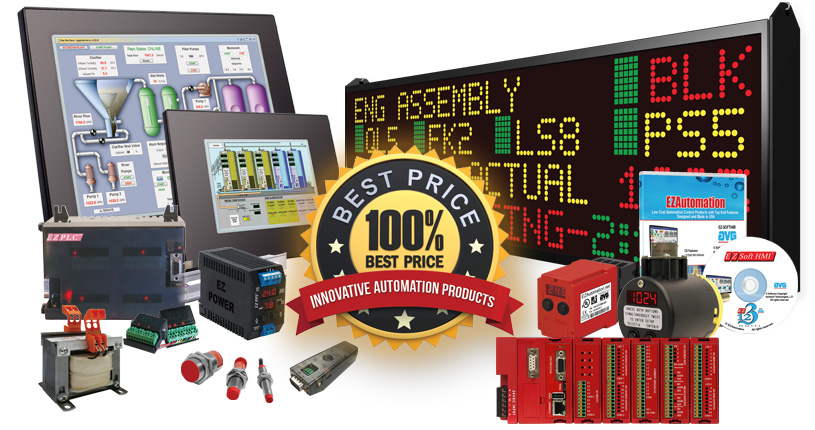 You do not have to be an Asian Importer to offer competitive automation control products. Here's how EZAutomation does it:
Vertical Integration. (Many of the internal components are from other AVG divisions so no outside mark-ups)
Lights out Manufacturing that automates many of the manufacturing processes using the latest technology including Surface Mount machinery and inline prodction philosophy.
Innovative Designs focused to reduce total cost of ownership for our customer base
Mass volume production to satisfy same day delivery for our customers and maintain a tight quality control procedure
Flat Management Structure: At EZAutomation, we do not believe in multiple layers of management and thus run a very lean organization, resulting in reduced overhead costs. We pride ourselves in having management involved in actual "work in the trenches." You will not find our managers sitting around in closed door offices. We invite you to visit our factory in Bettendorf, IA and see the "Iowa farm work ethic" for yourself.