EZTouchPLC:
The first & only HMI & fully modular
PLC Integrated in one unit
with All-in-One Seamless Software
Choice of 6", 7", 8", 10", 12", 15" displays
& 30+ different functionality, digital, analog, counter & speciality plug-in I/O modules
Learn more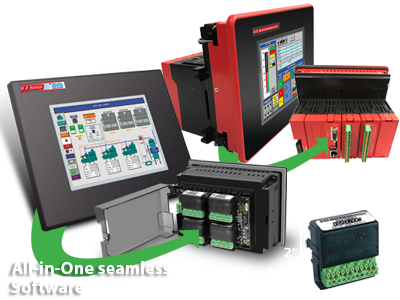 3.5" EZTouchPLC


"Best Value" HMI+PLC All-in-One
Great OEM product for small
machines

3.5" display, 27 I/O:
12 DI, 8 DO, 4 RLY, 2 ANI, 1 ANO
High speed counter input
Plug-in terminal blocks

Learn more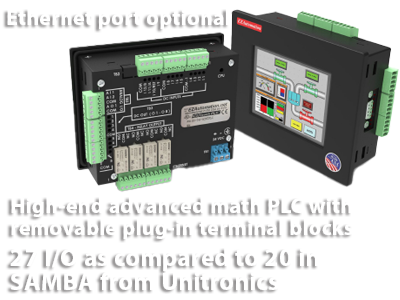 7" EZTouchPLC Nano & Micro
Incredible Prices, Incredible Specs
Nano: 16 DC In, 8 Rly Out, 7 Amps, 1 form C
Micro: 24 DC In, 8 DC Out, 8 Rly Out, 7 Amps
1 form C, 4 ANI, 4ANOV

Both Nano & Micro available in 6", 7", 8", 10" & 12" models
Learn more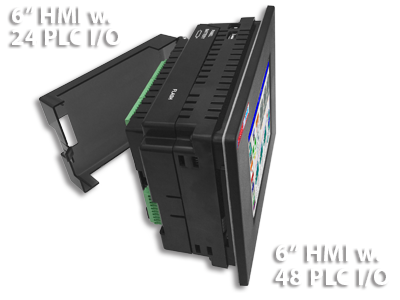 EZTouchRackPLC High-end HMI+PLC
saves tons of money!!

2 for 1 of C-More/DoMore

50% less than Uniseries of Unitronics


10" HMI with 96 I/O PLC:
48 DI, 32 DO, 8 ANI, 8 ANO, 8 RLO
for pricing benchmark
Learn more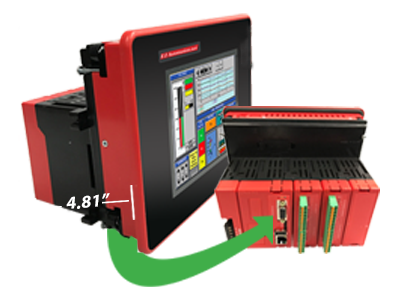 HMI in EZTouchPLC & EZTouchRackPLC
All have Ethernet, 2 Serial, 2 USB,
Micro SD, Email, and FTP
All with 23 exceptionally innovative features like online-edit, dual drivers, EZ wifi, remote monitor & control, upload program without computer, alarms, datalogging, recipes, project simulation ...
Learn more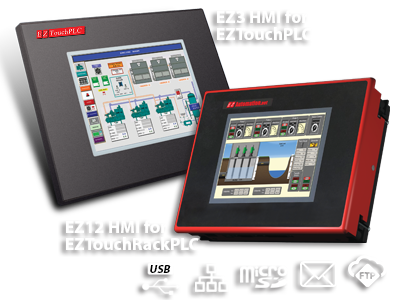 PLCs in EZTouchPLC & EZTouchRackPLC

EZPLC: UP to 8, 8 I/O modules
High-end software features
EZRackPLC: Up to 7, 16 I/O modules IIoT & EThernet I/P scanner allows EZTouchRackPLC to control the entire I/P network. High-end software features
Learn more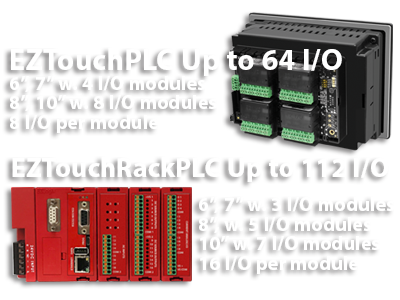 I/Os in EZTouchPLC & EZTouchRackPLC

Great selection of 48 I/O modules
extremely compact, high performance,
mix-n-match, combo, AC/DC, AC/RLY,
counter, analog and many more
Learn more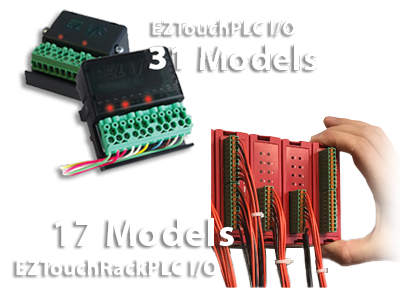 EZTouchRackPLC
Great for complete EtherNet/IP
Control
Built-in Ethernet/IP Scanner allows
this TouchPLC to control the entire
network with Encoders, Drives,
Standalone Process Controllers etc.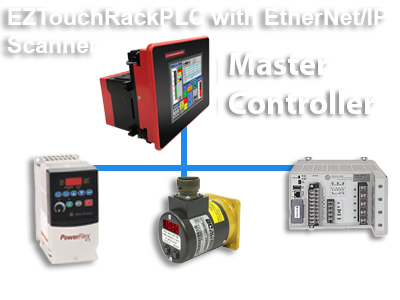 Patented HMI on-line edit,
No Machine Shutdown
No downtime!
Today you don't accept a PLC that does not have "On-Line" Edit. Why compromise on HMI? Why allow productivity loss because you want to make a small change on your screen?

Only EZTouch has Patented On-Line Edit, No down-time!
Learn more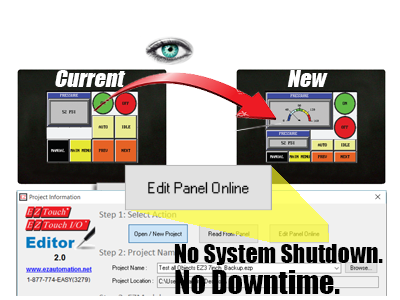 EZ 7 Detachable Marvel:


No cutouts, easily change displays,
No rewiring. Inexpensive Field Upgrade.


* patent pending

Fully Loaded, American Innovation at its best. Display/Screen size can be field upgraded at very low cost.

2 serial, 1 Ethernet, 1 USB for programming & automatic program upload, 1 USB & 1 Micro SD for local Data logging.

Learn more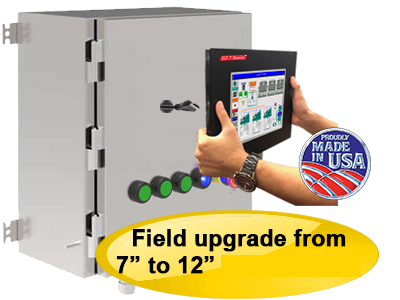 Every model allows wi-fi
connection to laptop
without any wire
Trying to find the right programming cable, opening up the control panel to plug-into the right connector on your HMI many times located at hard to reach places, is a hassel. EZ wifi at a very nominal cost of $49 avoids all that. Just bring your laptop to within 50 ft. of the HMI and you can program it over EZ wifi.
Learn more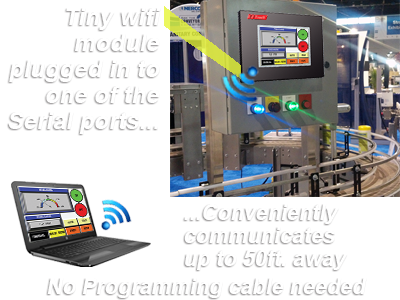 EZ Soft Remote Software
on a PC on your desk.

Monitor & Control your EZTouch
based HMI over Internet, Intranet
or Modem from anywhere in
the world
Learn more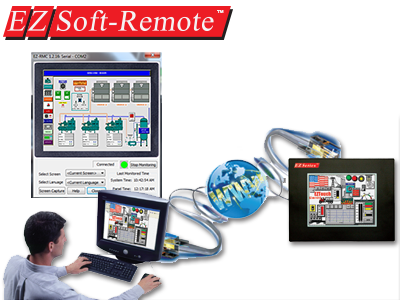 Remote Monitoring and Control,
Smart phones & Ethernet



Enjoy direct access from anywhere.
Learn more