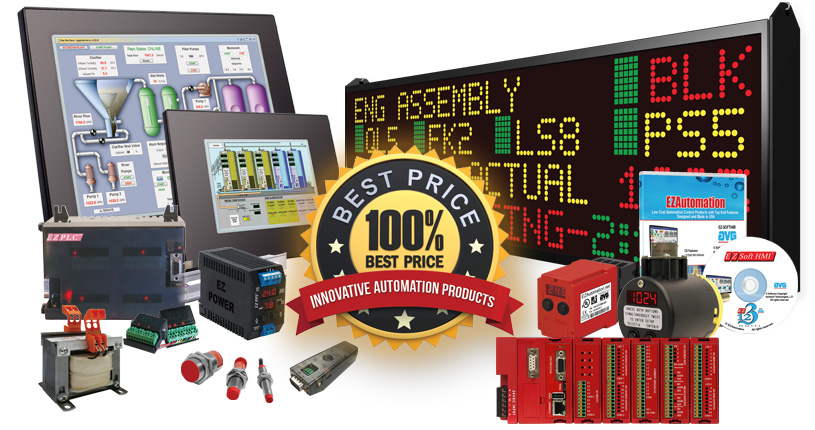 Free Tools & Utilities
Quick and easy whenever you need it!!
---
EZRMC File Manager

The RMC file manager utility will read back data collection files stored on the EZTouch (via microSD Card or USB Drive) and allow one to transfer that data over Ethernet on to a PC or Network.

EZPLC Net Config

The EZPLC Net Config utility is used to edit or modify network parameters in the EZPLC family of products (EZPLC, EZTouchPLC, and EZTextPLC), which have one or more of these network options installed. Normally, you would use EZPLC Editor to setup these parameters. However, once your program is developed and running, the Net Config utility can be used to modify or edit these parameters without affecting the program.

EZPackager

The EZPackager utility offers a very EZ way to keep OEM/SI customers up-to-date on your operator interface changes. It will include all files that are necessary for the update and "package" them into one file which can easily be sent to all customers. The customer then uses this file to update their machine.
View how EZPackager works with this detailed example.

EZ IIoT Utility

The EZAutomation subscriber utility is developed to make it very easy to see current updated information as well as store any previously published information. This utility will data log any MQTT messages that it sees when subscribed to the broker.